8 Yard Skip
At Stevenson Skip Hire we offer a superb 8-yard skip which is available for hire today, start your order by getting in touch with one of our super helpful team members!
Thankfully we are able to offer either short term or long term hire, all you need to do is let us know how long roughly you feel you will need the skip and we can arrange the skip to be collected on a day which suits you. You don't even need to be at home when we come to deliver your skip & we'll arrange the skip hire collection on a day which best suits you.
Competitive Skip Hire Prices
In an 8 yard skip, you can fit around 80 black bin bags worth of waste which will fill the skip to its maximum capacity.
An 8-yard skip is one which we hire out to both domestic and commercial customers, this is because it's the perfect size for our business customers and residential customers in terms of the amount of room the skip takes up.
The size of the skip can often cause problems with parking and finding somewhere to place the skip without getting in everyone's way, that's why an 8-yard skip is really the largest skip you can get without it getting in the way of everything.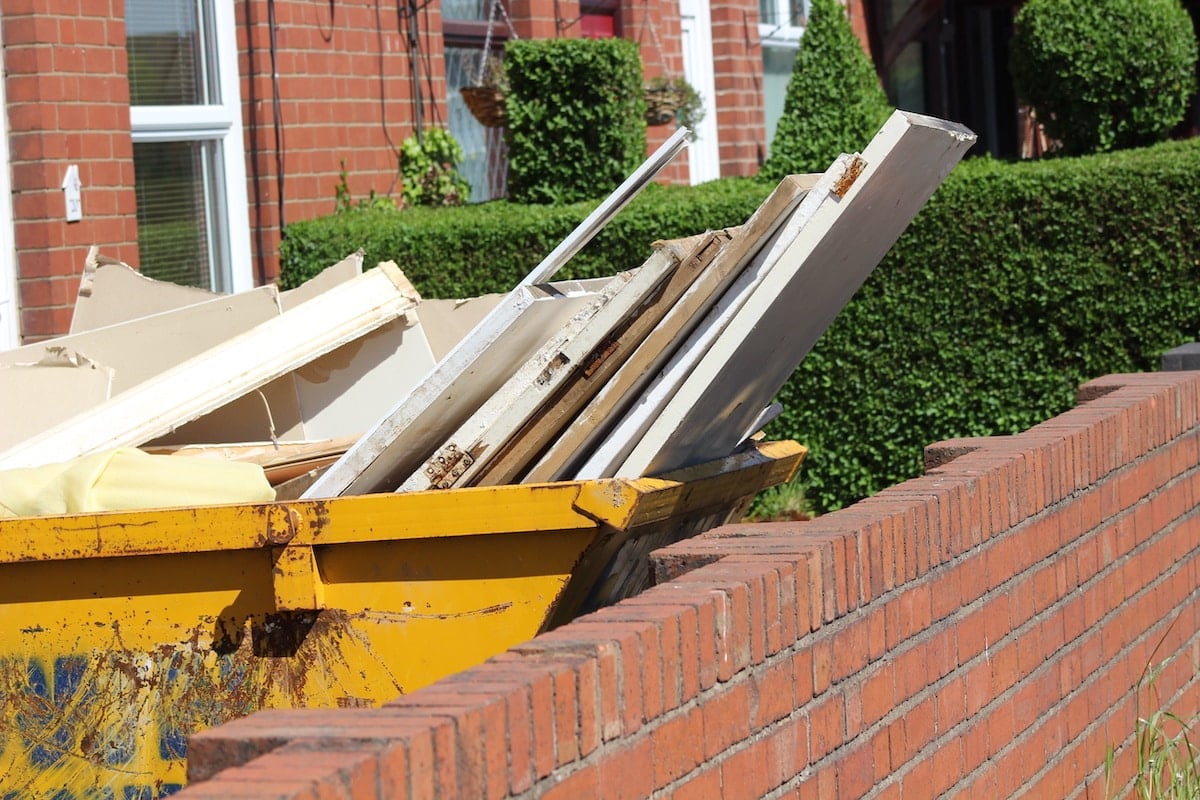 If you'd like to get a better idea on sizing and what type of waste you dispose of in your 8-yard skip then give us a call on 03330 155 144 and have an informative chat with one of our team who will assist you in finding the answer to your questions.
Cheap 8 Yard Skip Hire
This could be the perfect size skip to ensure you're getting a real value for money, it's not overly expensive and can hold a considerable amount of waste. For example, it would be much cheaper to have an 8 yard for 2 weeks than have a 4 yard for one week and then another 4-yard the week after.
If you know you're going to generate enough waste to fill it then it's going to be the best value skip available.
Give us a call on 03330 155 144 or visit our online ordering here if you know which size you require!