Requirements / Skip Hire Permit
If you're planning on having you skip delivered onto public property like the road then you will require a skip hire permit from your local council. These permits usually last either 1, 2 or 4 weeks depending on the council in your area.
You can get the skips delivered even longer than these but will face an additional price for this and sometimes this isn't available on busy roads etc.
The average cost of a skip permit is around £25 but this can change substantially from council to council. Another factor is the length of time you intend to have a skip located onto public property for, the longer the more expensive.
If however, you were to choose to have the skip dropped off on private property you would not be subject to these permits and additional costs making it cheaper for you.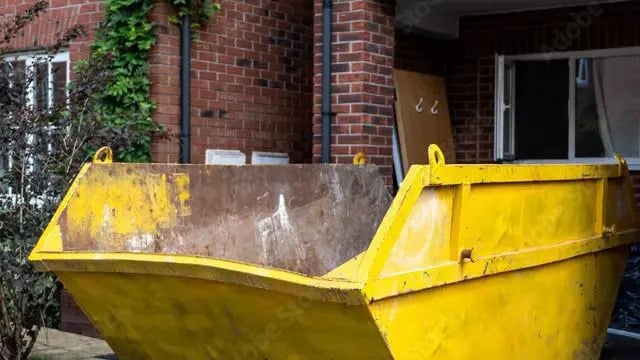 ---
Understanding skip hire permits and how they work
To be granted a skip hire permit it would usually take around 4 days to be granted by the local council although it can be substantially faster or slower than this, something you should bear in mind when ordering as this is out of our control.
Our super-easy online ordering has access to permit prices and can arrange the delivery of your skip onto public property without you even having to pick up the phone! Click here to start your online order!
---
Contact Stevenson Skip Hire for a quote on skips of all sizes
Stevenson Skip Hire can obtain the skip permit for you on your behalf to leave you with one less thing to worry about. If you don't have a lot of knowledge about skip hire obtaining a permit can be quite tricky which is why you should leave it to us, the experts!
If you need more information in regards to your permit requirements then feel free to give one of our friendly advisors a call today 03330 154 144 to discuss your options.