If you require a skip to collect a certain amount of waste for the duration of a home renovation, garden clean-up, or commercial or industrial project, you may be wondering how long you can keep the hired skip on the road or on your private property. Here are the facts.
What is the average length of time to keep a skip?
Most skip hire companies in the UK – Stevenson Skip Hire included – will include a two-week hire built into the price. The good news is that extensions can be arranged if you need to keep your skip for a longer period of time. It is also possible to arrange early collection if your project is completed before the expected collection date. 
When should I set up collection?
If you know for certain when your project will conclude and when you'll need the waste inside the skip to be collected, you can set up a collection date at the time of hire. Alternatively, you can arrange to contact the skip hire company when a collection is required or to extend your two-week hire period.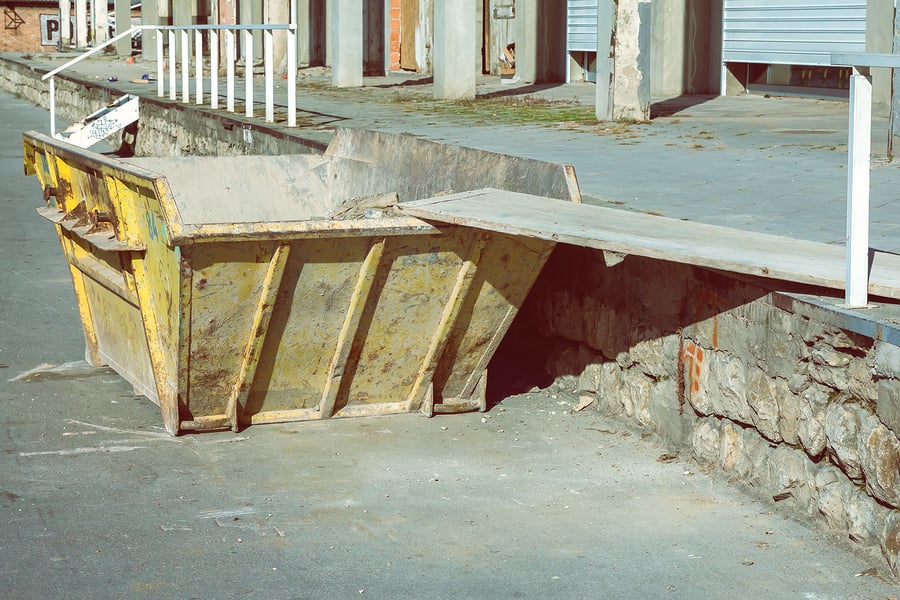 Note that collection might not be immediate (it will usually take place within a day or two of your request), so if you need the skip collected by a specific date and time, be sure to get in touch a few days in advance just to be safe.
How long can a skip be placed in the road?
Law in the UK states that skips up to 8 yards in size can be placed in the road for up to two weeks as long as the person or company in question has a skip permit (which you can apply for through your local council). On average, a skip permit costs £30, although this amount varies from council to council. 
If you need to use your skip for longer, it is possible to apply for an extension to your skip permit, although this will obviously result in additional expenses.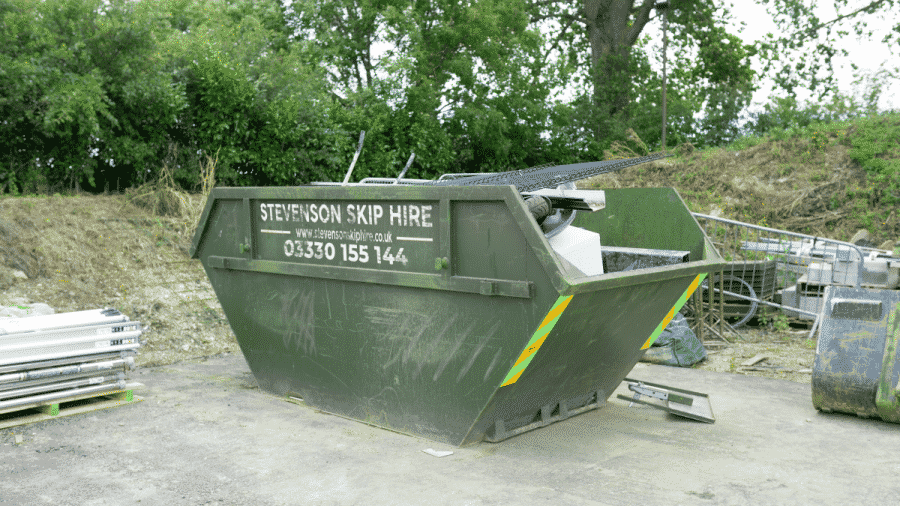 Note that here at Stevenson Skip Hire, we are equipped to apply for a skip permit, as well as skip permit extensions, on your behalf. Few councils allow members of the public to apply for their own permits.
How long can a skip be placed on private land?
You won't require a skip permit at all if you intend to place your hired skip on private land. As such, you can keep your skip on the private land for however long you need it, once you have organised an extension with your chosen skip hire company, of course.
Hiring a skip
Be sure to get in touch with Stevenson Skip Hire for guidance in terms of choosing the right skip for your needs and getting hold of a comprehensive quote.
We are here to streamline the waste collection process so that you can focus your attention entirely on your project without any extra stress or concern. Contact us now for more information or to book your skip!